small random
Quickbench includes a small random transfer test with file sizes from 4KBytes to 1024KBytes. HIGHER number in megabytes per second = FASTER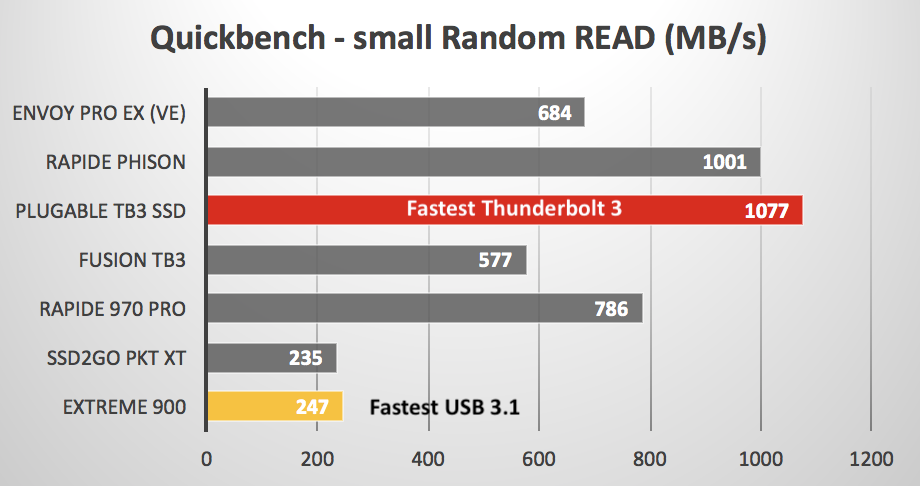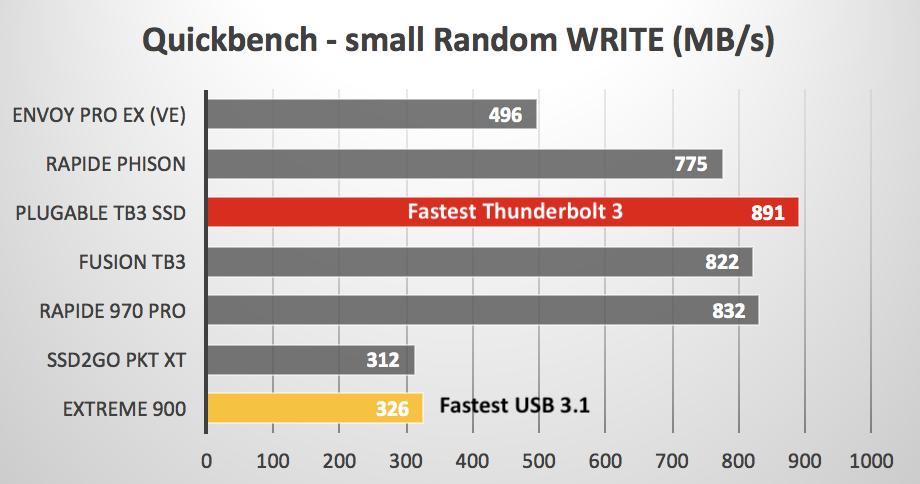 WHAT DID WE LEARN?
There are several great options for small, light, external bus-powered external flash storage for 2016-2018 MacBook Pro users. We also recommend them for the 2017 iMac 5K and 2017 iMac Pro.
Some of the drives come with a permanently attached USB-C cable. Others come with detachable USB-C and/or USB-A cables.
NOTE: The drives with NVMe blades will boot your Thunderbolt 3 Macs.
OWC Envoy Pro EX (VE) features a Samsung 960 Pro NVMe PCIe flash blade. Dimensions are 5.6 x 2.5 x .8 inches. Weight is 8.5 ounces. MSRP is 980USD for 1TB and 1699USD for 2TB.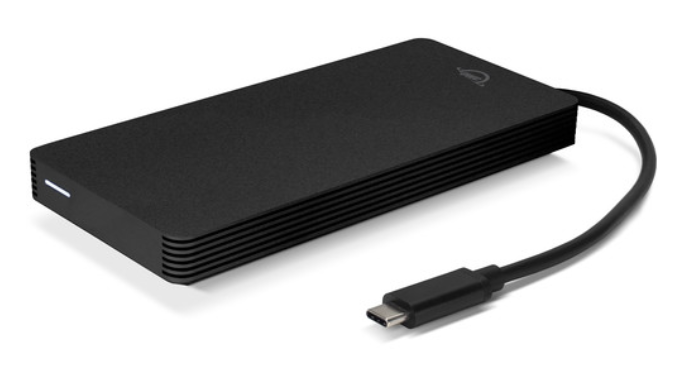 TekQ Thunderbolt 3 SSD Rapide PCIe Flash Drive (tested 480G Phison E7; available up to 960GB); Size is 3.75 x 2.12 x .5 inches. Weighs 4.5 ounces.
It can easily be disassembled to install an alternative flash blade. That enabled us to easily substitute the Samsung 970 Pro as we investigated thermal throttling. The Phison E7 blade itself was the cause of throttling. The 970 Pro has no thermal throttling issues when installed in the Rapide enclosure.
UPDATE: TekQ has replaced the Phison E7 MLC Flash with the Phison E12 TLC, which, according to this YouTube video, does NOT experience thermal throttling. (We confirmed this with our testing as of October 25th.) Sequential WRITE speed is also faster (1800MB/s). WE INCLUDED THE E12 VERSION TO OUR UPDATED TB3 BUS-POWER SHOOTOUT.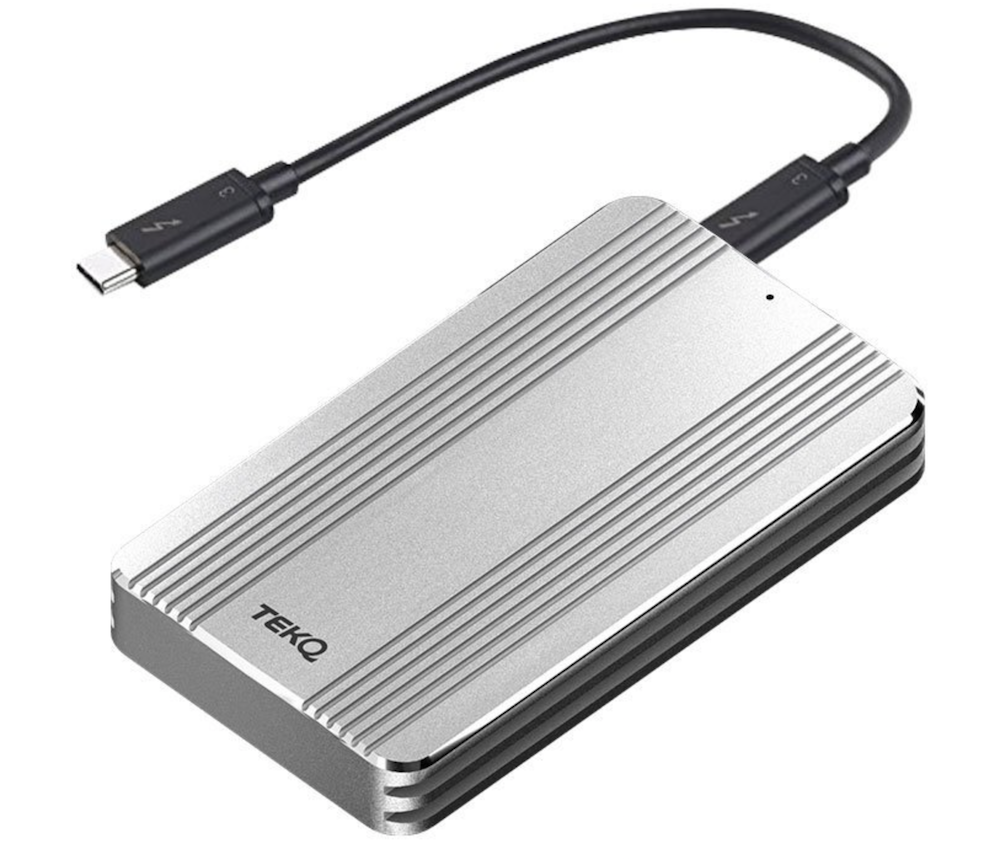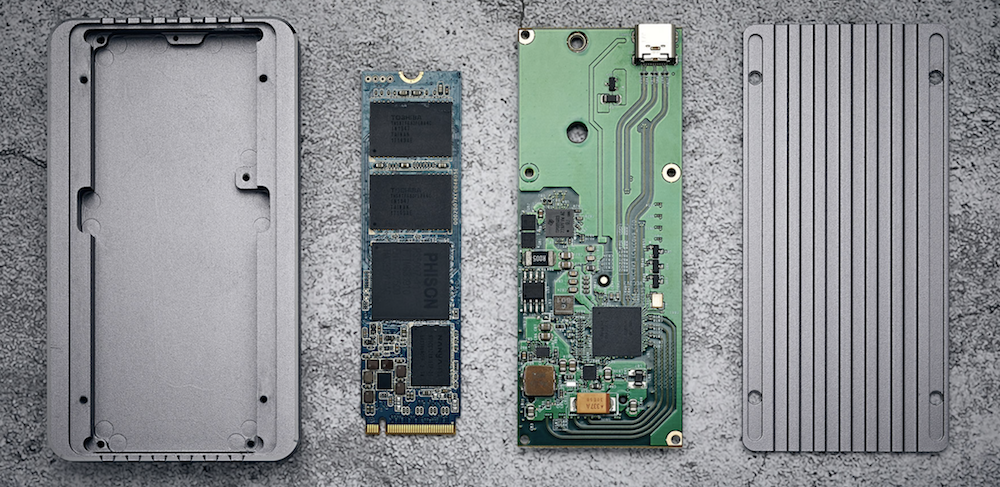 Plugable TBT3-NVME480 480GB external NVMe SSD drive's size is 2.5 x 4.25 x .5 inches. Weight is 6 oz. MSRP is 435USD.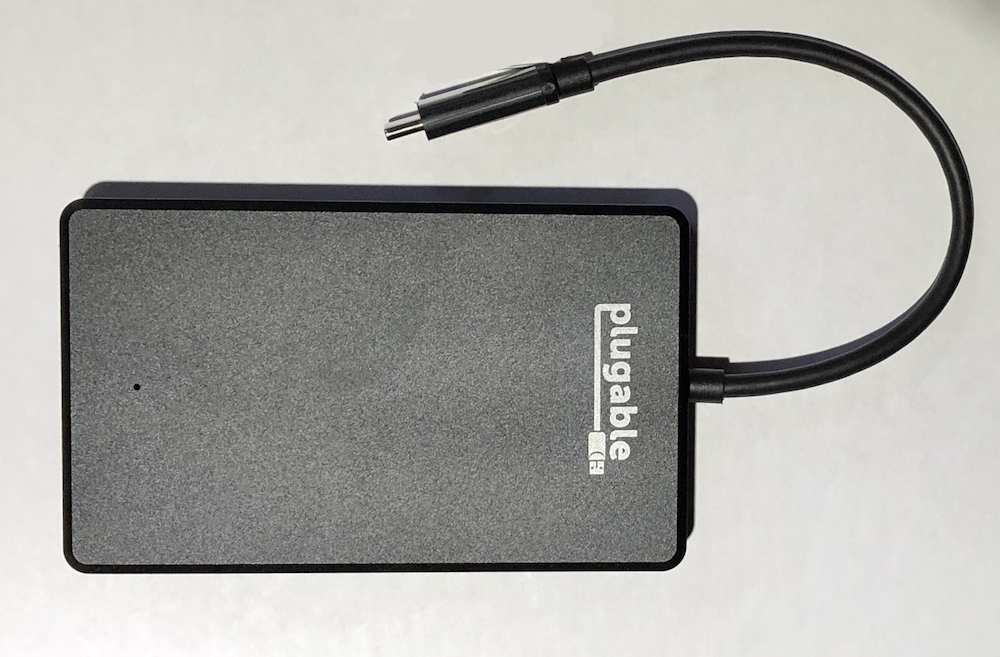 The Sonnet Fusion Thunderbolt 3 PCIe Flash Drive measures at 4.1 x 2.8 x 1.25 inches. It weighs 11.5 ounces. MSRP is 799USD for 1TB.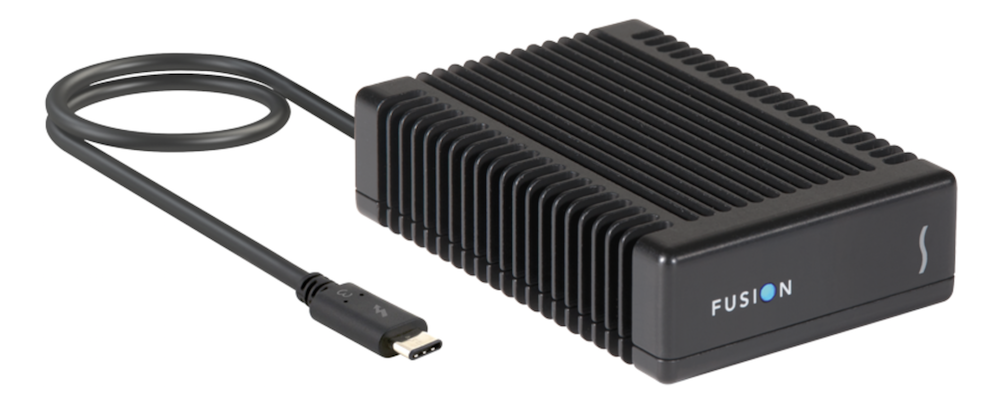 Angelbird SSD2go PKT XT is the smallest (3.37 x 2.03 x .37 inches) and lightest (2.7 oz) of the bus-powered drives featured. It also has the distinction of native TRIM support. MSRP is 799USD for 1TB and 1150USD for 2TB. (They also sell the even smaller, lower cost SSD2go PKT, though it is slower at 560MB/s.)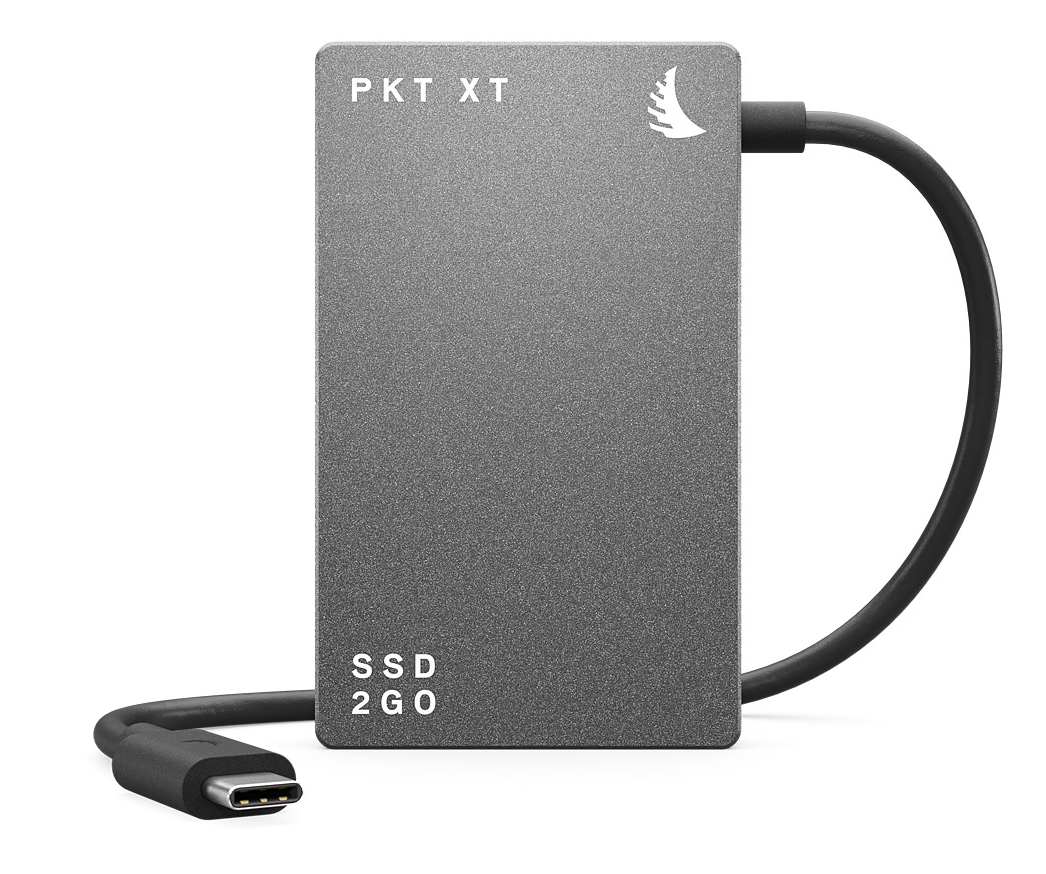 The SanDisk 900 Extreme Portable SSD used to be the fastest bus-powered USB 3.1 Gen2 drive but, as you can see from the graphs, the SSD2go PKT XT now can boast that distinction. MSRP is 440USD for 960G and 750USD for 1.92TB. Size is 3.25 x 5.25 x .7 inches. Weight is 5.75 oz.