WHAT DID WE LEARN?
The large sequential READ speed of these Thunderbolt 3 bus-powered flash drives rivals that of the 2018 MacBook Pro. However, the large sequential WRITE speed is slower -- and varies wildly from product to product.
The newest drives, the Samsung X5 and G-Drive Mobile Pro, are advertised as "Up to 2800 MB/s Sequential Read." The best average we measured was 2648 MB/s. The best peak speed was 2672 MB/s. (NOTE: Those numbers were using a .5 meter TB3 cable. When we used a 2 meter cable, the maximum reached was a slower 2533 MB/s.)
The G-Drive Mobile Pro disappointed us when it exhibited thermal throttling of write speed even in our 6 second test using AJA System Test. As you can see from the image below, it would start has high as 2453MB/s and drop to 1400MB/s after 2 seconds and briefly dipped as low as 500MB/s. In a 20 second run, it stabilized at 1400MB/s so we published that number in our graph.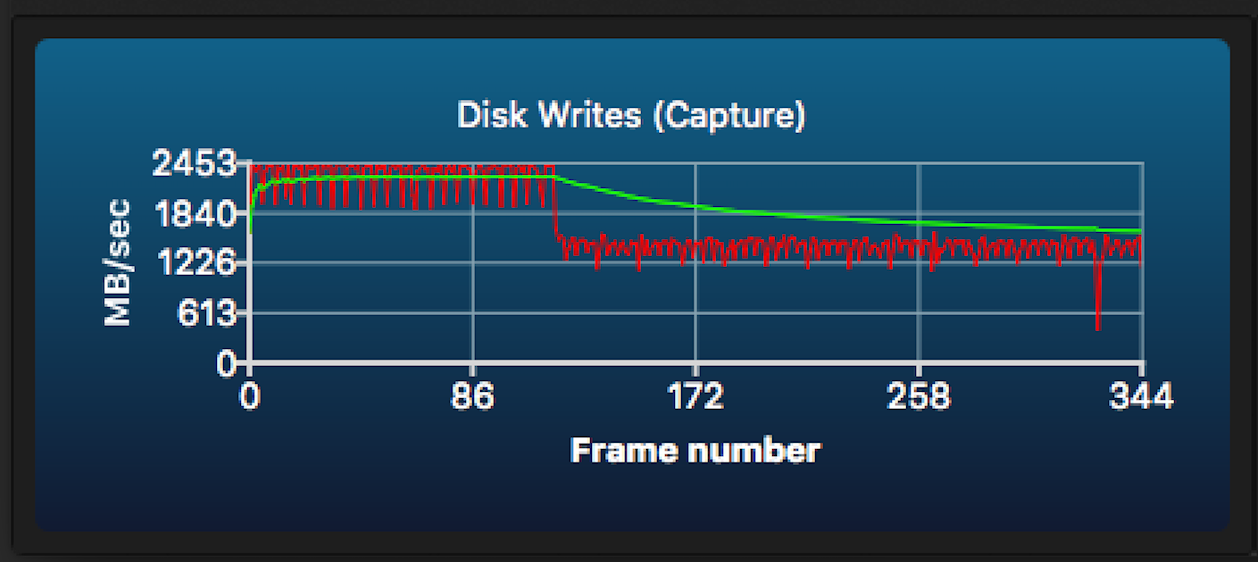 Samsung X5 Portable NVMe SSD. Size: 4.7 x 2.4 x .8 inches. Weight: 5.3 oz; MSRP for 1TB = 699USD.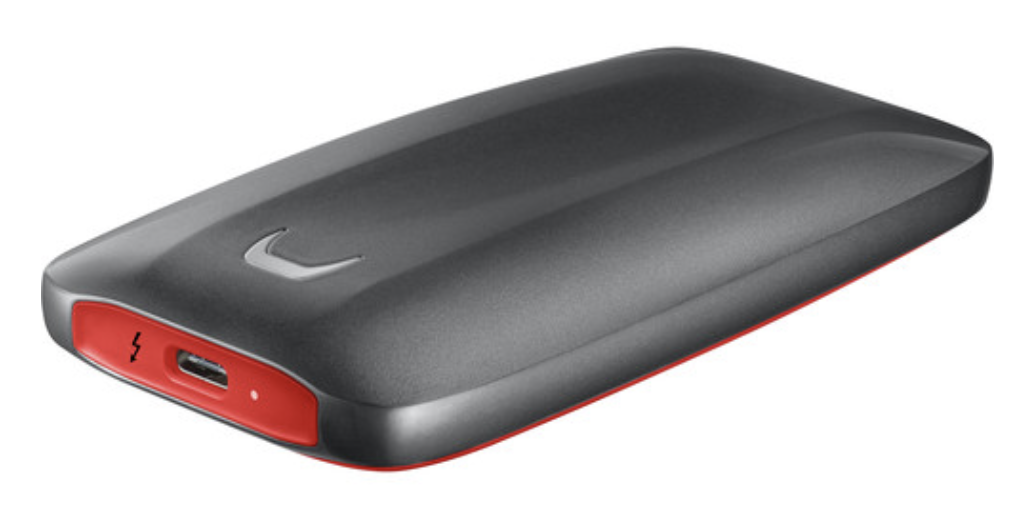 G-Technology G-Drive mobile Pro SSD - Size: 4.41 x 3.15 x .67 inches. Weight: 7.1 oz; MSRP for 1TB = 700 USD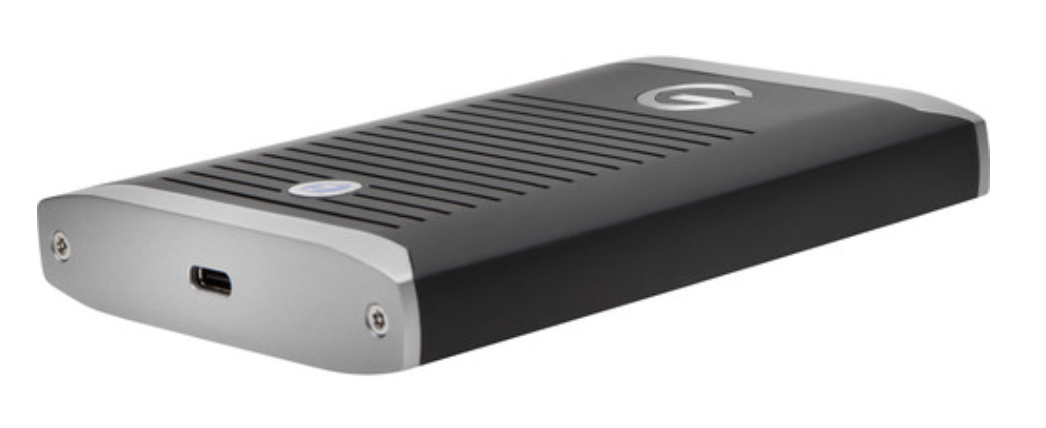 OWC Envoy Pro EX (VE) features a Samsung 960 Pro NVMe PCIe flash blade - Size: 5.6 x 2.5 x .8 inches; Weight: 8.5 oz; MSRP for 1TB = 699 USD.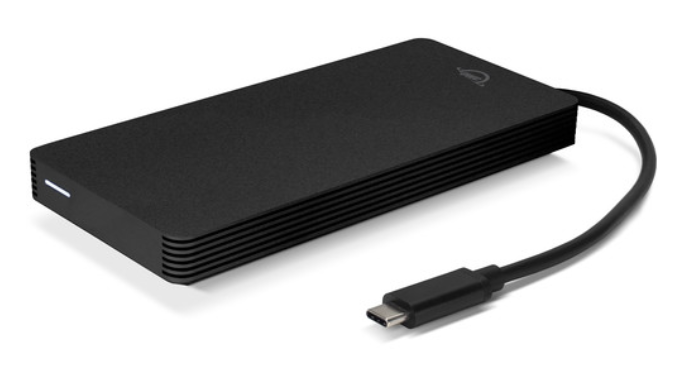 TekQ Thunderbolt 3 SSD Rapide PCIe Flash Drive (Phison E12 controller) - Size is 3.75 x 2.12 x .5 inches; Weight: 4.5 oz. Updated pricing: 960GB = 430 USD, 480GB = 287 USD, 240G = 205.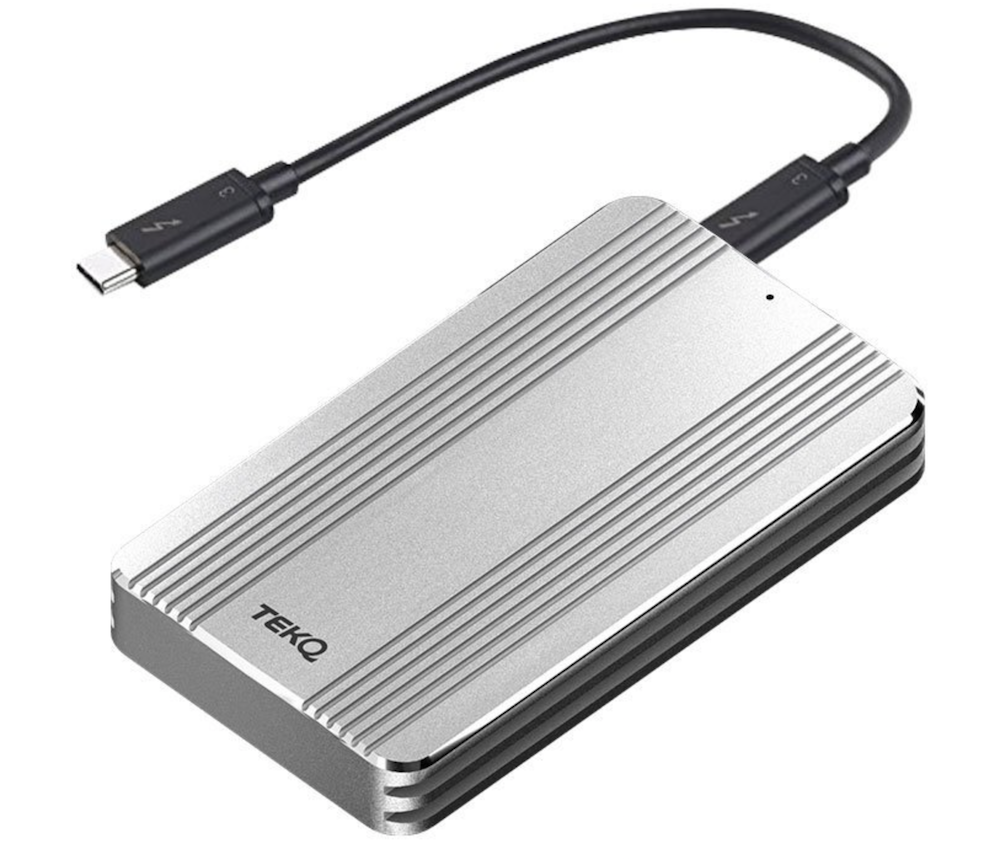 Plugable TBT3-NVME480 480GB external NVMe SSD - Size: 2.5 x 4.25 x .5 inches; Weight: 6 oz; MSRP 435 USD.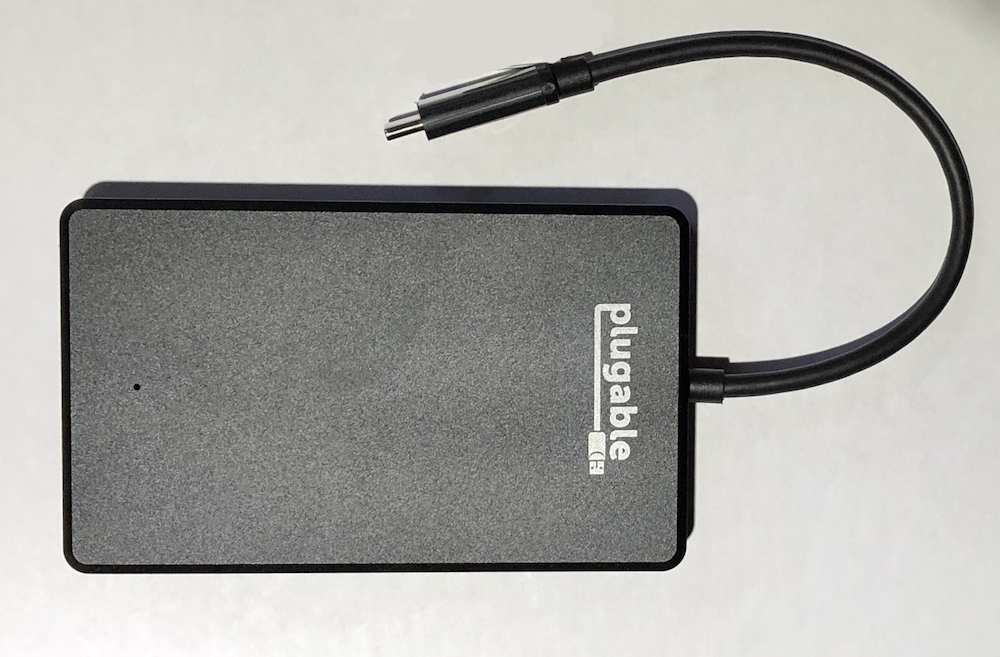 The Sonnet Fusion Thunderbolt 3 PCIe Flash Drive - Size: 4.1 x 2.8 x 1.25 inches. Weight: 11.5 ounces. MSRP 799 USD for 1TB.