Originally posted 08/13/03 by rob-ART morgan, mad scientist
Updated 8/18/03 with updated SATA firmware and Acard 6885M results
Everybody wants to know if Serial ATA is superior to the other drive interfaces that use essentially the same drives such as FireWire 800 and Parallel ATA-133. One of the fastest drives in all three "venues" is the Maxtor DiamondMax Plus 9. We tested it as a single drive and as a striped pair (RAID 0).
By the way, we don't have a G5 Power Mac yet so we ran the SATA drives using FirmTek's SeriTek/1S2 Serial ATA PCI card in a fast G4 Power Mac.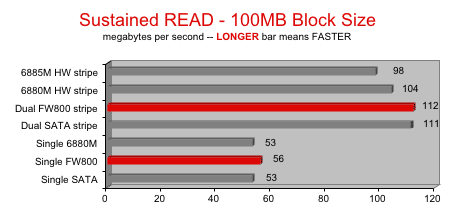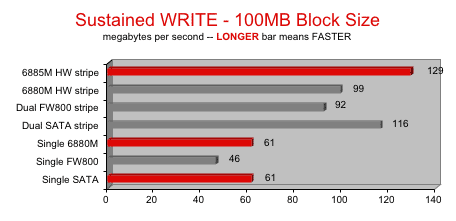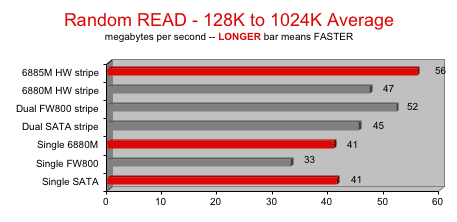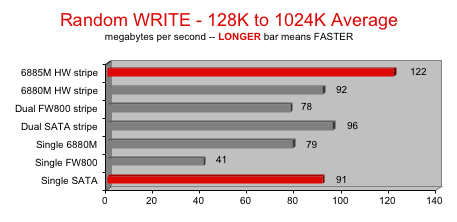 CONTINUE TO PAGE 2 TO SEE
REAL WORLD TESTS
AND ANALYSIS