small random
Quickbench's Standard Test includes random transfer test sizes from 4 KBytes to 1024 KBytes. The graph shows an average of 5 test cycles. The speeds are not as impressive as large sequential transfers, it is still a useful metric. After all, a lot of data transfers are small and random.
HIGHER number in megabytes per second = FASTEST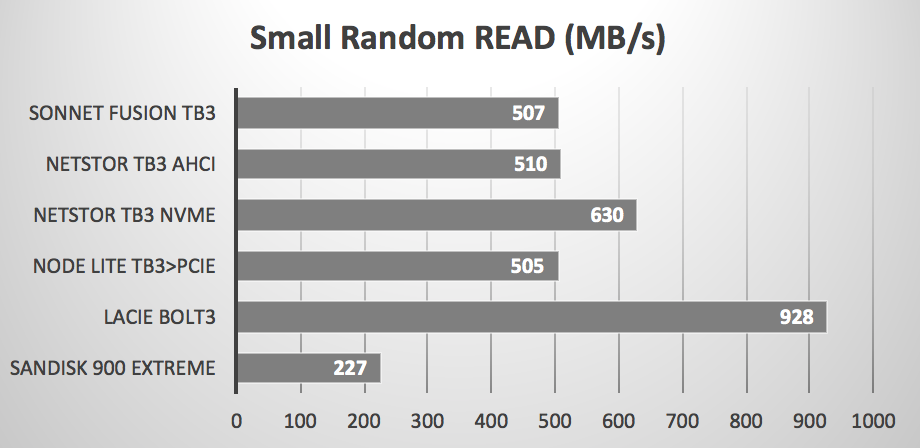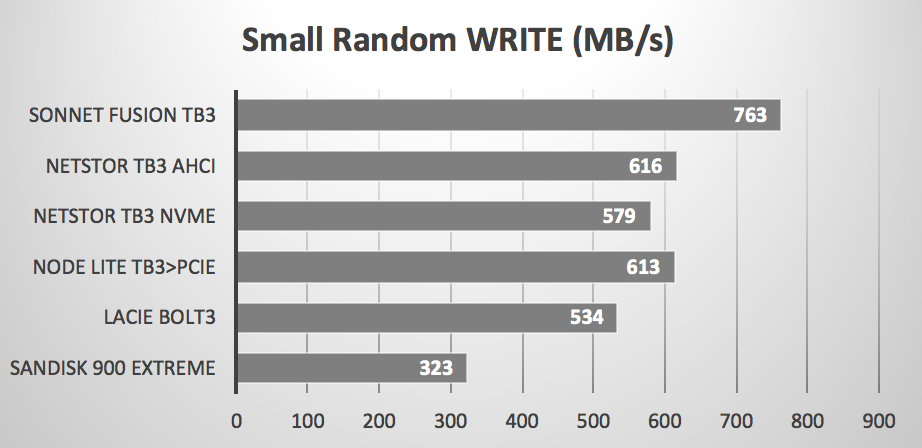 WHAT DID WE LEARN?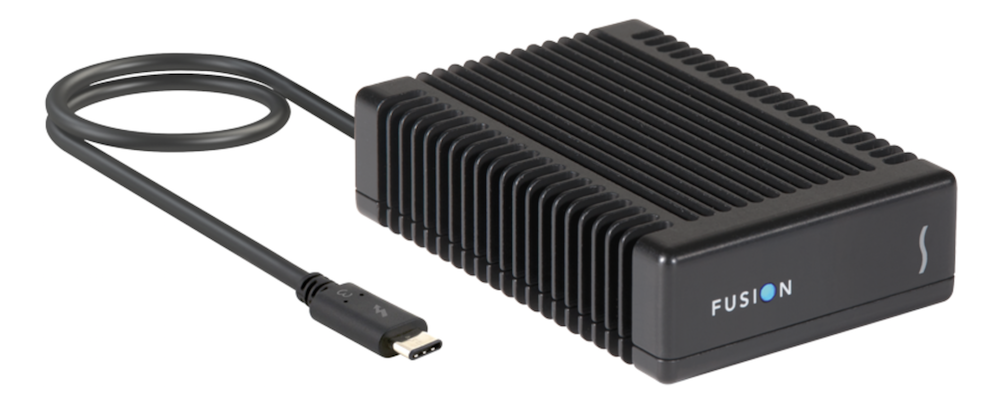 Up until now all Thunderbolt 3 drives we tested required a power brick. The Sonnet Fusion Thunderbolt 3 PCIe Flash Drive is not only bus-powered and portable, but our testing shows that rivals the speed of the 'brick powered' Thunderbolt 3 drives. In the past, bus-powered Thunderbolt 2 drives were much slower than their AC/DC powered counterparts so this is a breakthrough for fans of bus-power.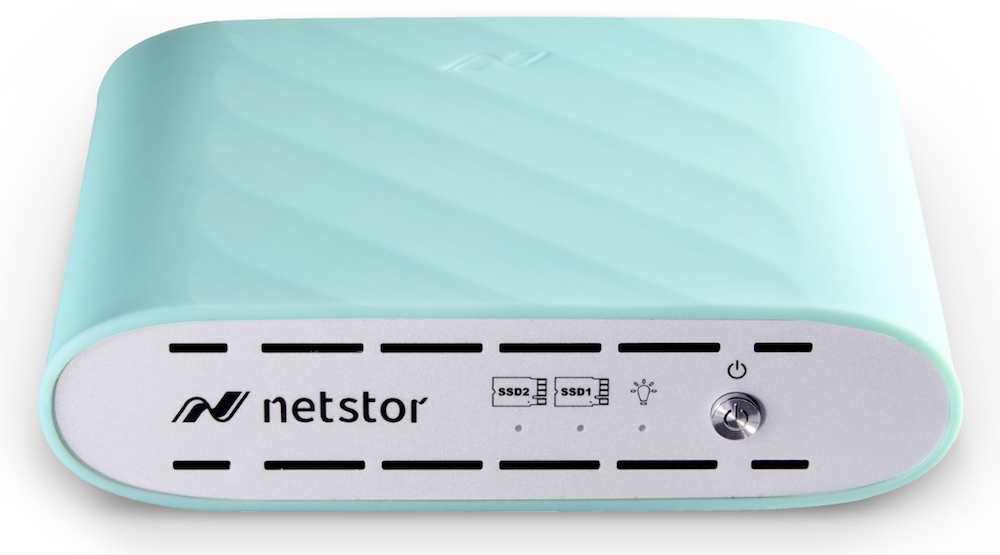 The Netstor NA611TB3 Thunderbolt 3 NVMe SSD enclosure is smaller and lighter than the LaCie Bolt3 and most other external Thunderbolt 3 solutions. Its key feature is the 'blank canvas' approach. You get to install the M.2 flash blades of your choice -- blades you may already own. We tested with dual NVMe blades but keep in mind they run natively only under macOS 10.13.x. AHCI flash blades are compatible with all versions of macOS. As you can see from the graphs, our valuable cache of SM951 AHCI blades actually performed large sequential WRITEs faster than the NVMe blades when installed in the Netstor or any other TB3 device we have tested.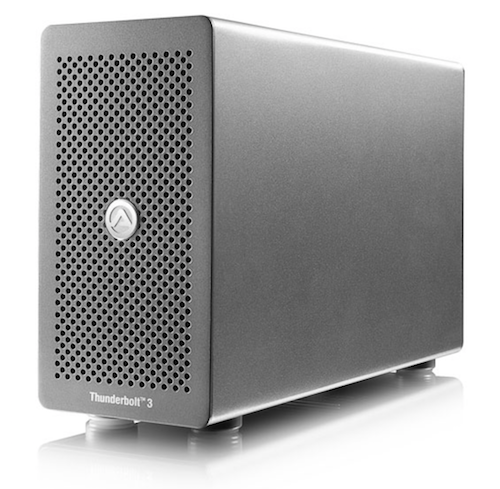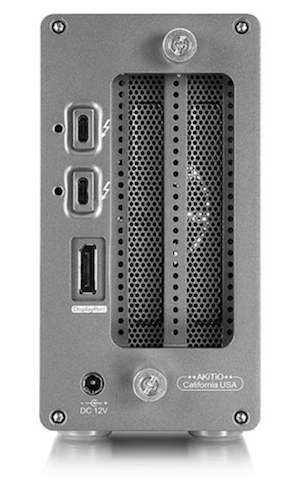 Though there are other Thunderbolt 3 PCIe expansion boxes, the AKiTiO Node Lite Thunderbolt 3 PCIe Expansion Chassis is a new, compact example with 4 lane PCIe 3.0 compliant interface that accepts cards with x16 style connectors. And it is fully compatible with macOS (with no need for tb_enabler script). To squeeze out maximum storage performance, we installed the Amfeltec Gen3 Quad M.2 Slot Carrier Board populated with two striped (RAID 0) 960 Pro NVMe blades.
We also tested with four 960 Pros, but the READ speeds were not any faster than with two blades and the WRITE speeds were only slightly faster. The limitation is the Thunderbolt 3 bandwidth. If you want it to work with versions of macOS other than High Sierra, you will want to use AHCI blades like the Samsung SM951 -- which will give you equally fast READ speeds and even faster WRITE speeds (as you can see from the Netstor example in the graphs).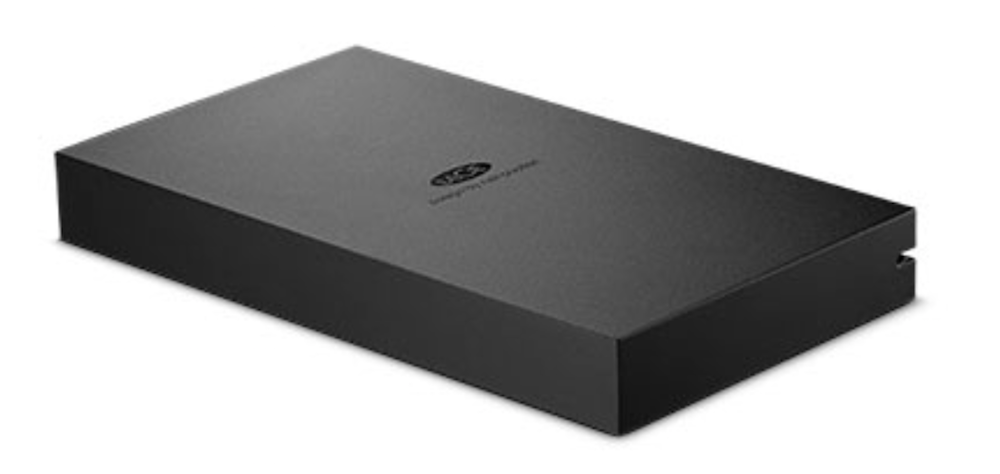 We included the LaCie Bolt3 in this article, even though it was featured in our February 2017 article. It is a viable option if you want both speed and capacity (2TB).
The SanDisk 900 Extreme Portable SSD is the only other bus-powered drive in this shootout. We added it because, at 800+ MB/s, it represents the fastest USB 3.1 Gen2 alternative to Thunderbolt 3 external drives. It's available in various capacities from 480G to 1.92TB.
If you have up to four USB-C ports to spare, there's always the wild USB 3.1 Gen2 solution we created using multiple bus-powered AngelBird SSD2GO PKTs that achieved up to 2095MB/s.