Posted Tuesday, May 26th, 2009, by rob-ART morgan, mad scientist
The engineers have been busy over at nVidia. They have prepared two GPU upgrades for the 2008-2009 Mac Pro: The Quadro FX 4800 and GeForce GTX 285. We tested the Quadro FX 4800 with both Pro Apps and 3D Games to see how it compares to "mere mortal" GPUs.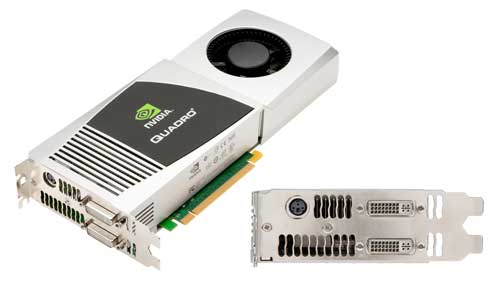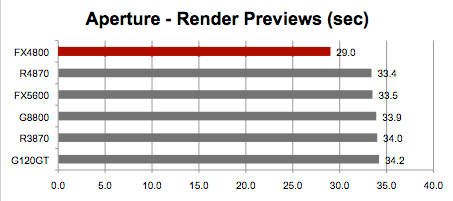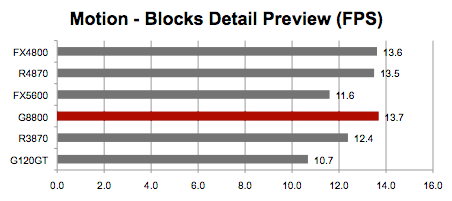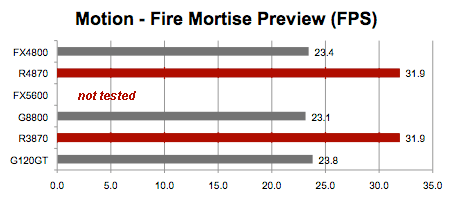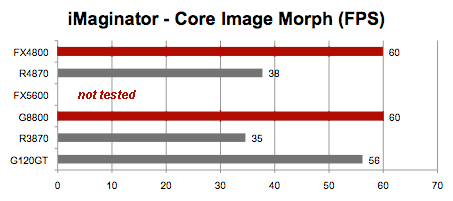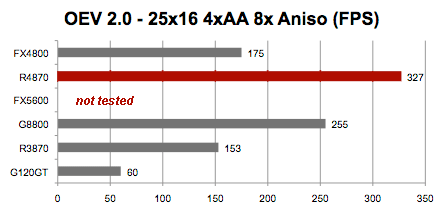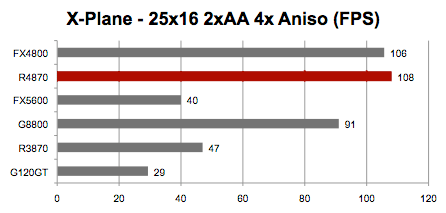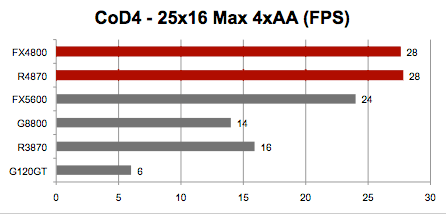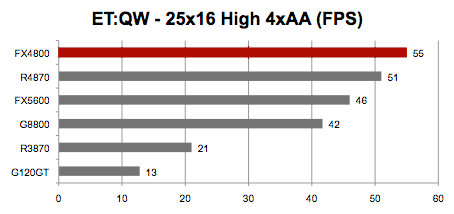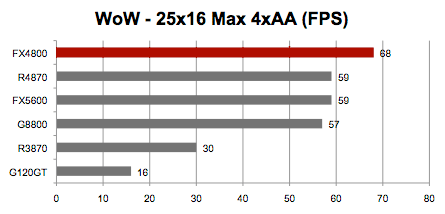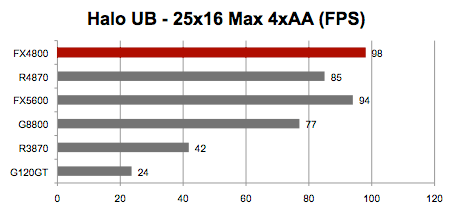 LEGEND OF GRAPHS
RED means fastest
FX4800 = nVidia Quadro FX 4800 (1.5G GDDR3)
R4870 = ATI Radeon HD 4870 (512M GDDR5)
FX5600 = nVidia Quadro FX 5600 (1.5G GDDR3)
G8800 = nVidia GeForce 8800 GT (512M GDDR3)
R3870 = ATI Radeon HD 3870 (512M GDDR4)
G120GT = nVidia GeForce GT 120 (512MB GDDR3)
INSIGHTS
The Quadro FX 4800 is an impressive "workstation quality" replacement to last year's "gorilla" Quadro FX 5600. It costs only half as much, consumes less power, yet it offers higher performance.
On the other hand, depending on what apps you run, the "consumer quality" Radeon HD 4870 does some things faster at a fraction of the cost. I expect the same will be true of the soon-to-be-released nVidia GeForce GTX 285.
WHERE TO BUY THESE HOT GRAPHICS CARDS
ClubMac has the NVIDIA Quadro FX 4800 For Mac 1.5GB DDR3 PCIe Graphics Card listed for $1460. Other World Computing also has it listed on their site.
ClubMac has the ATI Radeon HD 4870 Graphics Upgrade Kit for Mac Pro listed for $329. Compare that to the Apple Store USA price of $349.
WHERE TO BUY APPLE PRODUCTS
When you purchase Apple USA products, please CLICK THIS LINK or any APPLE BANNERS at the top of our pages. It's a great way to support Bare Feats. since we earn a commission on each click-through that results in a sale.