November 6th, 2017, by rob-ART morgan, mad scientist
We were amazed when the iPad Pro 2nd Gen was compared to the fastest 2017 MacBook Pro 13-inch. When our iPhone X arrived, we were very curious where its performance falls compared to the iPhone 7, latest iPad Pro, and fastest 2017 MacBook Pro 13-inch.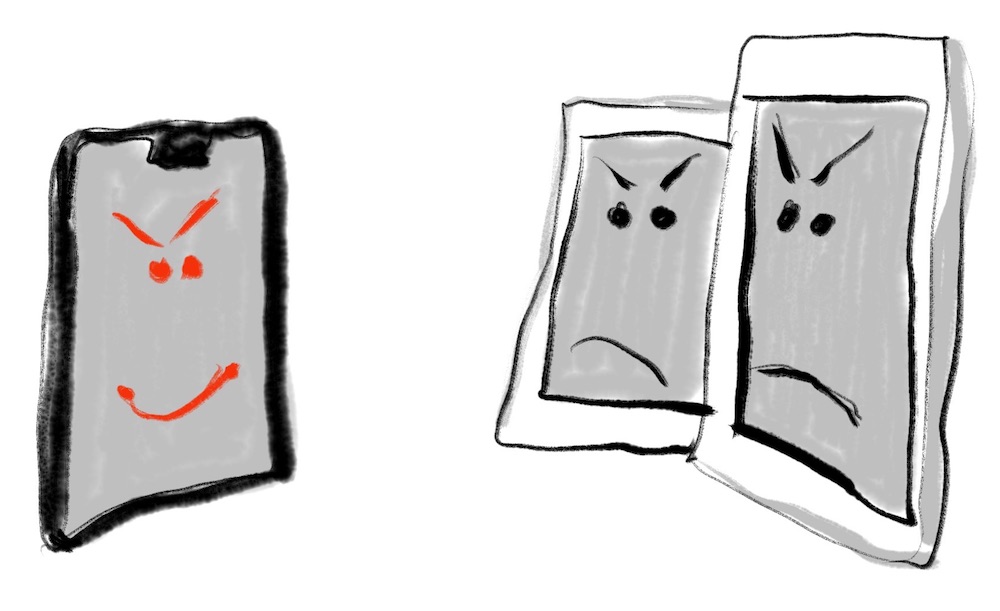 GRAPH LEGEND
rMBP 13in 2017 = 2017 MacBook Retina 13-inch, 3.5GHz Dual-Core i7 processor, Intel Iris Plus Graphics 650 GPU, 16G of 2133 MHz LPDDR3 memory, 1TB PCIe based flash storage
iPad Pro 12.9in = A10X Fusion 64 bit processor; Second Generation iPad Pro 12.9-inch
iPhone X = A11 Bionic 64-bit processor
iPhone 7 = A10 Fusion 64-bit processor

Geekbench 4 CPU
The OVERALL score is a combination of integer, floating-point, and memory performance. (HIGHEST Score = FASTEST)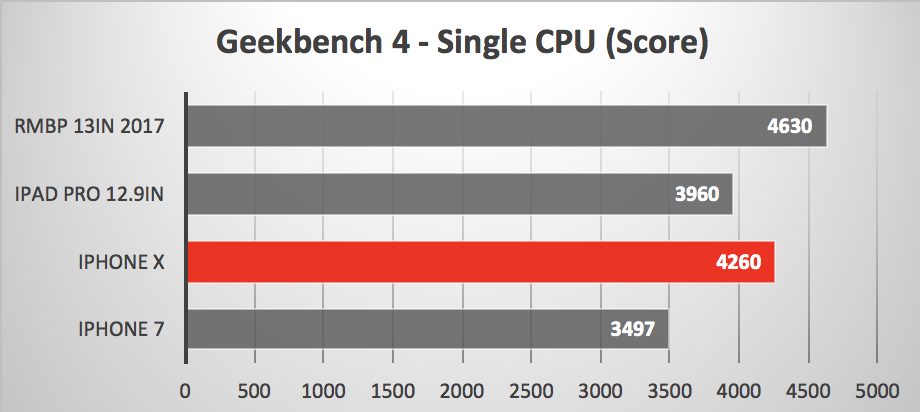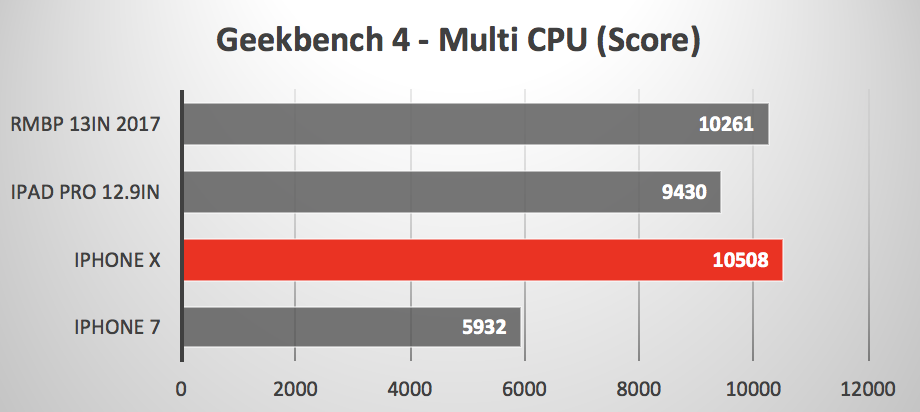 Geekbench 4 Compute (Metal)
There is now a GPU Compute test for Metal. (HIGHEST Score = FASTEST)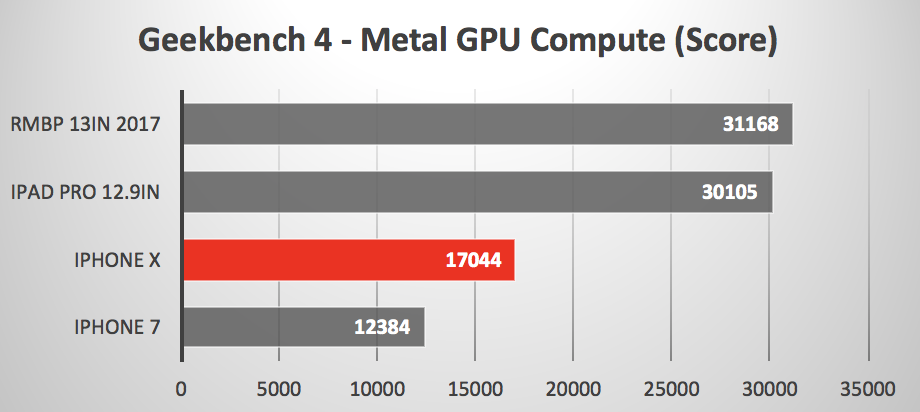 GFXBench Metal
It is a cross-platform intensive graphics performance analysis with game-like content. The Manhattan 3.1.1 animation was run at 1440p in Offscreen mode to make it a 'fair fight.' (HIGHEST number in Frames per Second = FASTEST)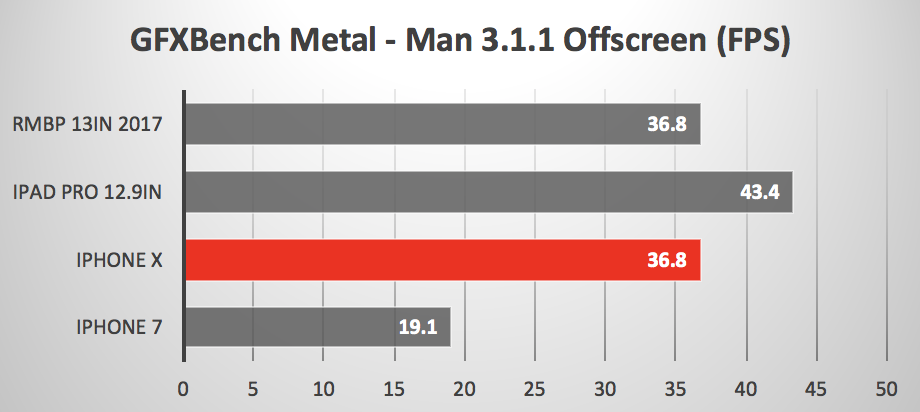 BrowserBench Motion Mark
This is a graphics benchmark that measures a browser's capability to animate complex scenes at a target frame rate. (HIGHEST Score = FASTEST)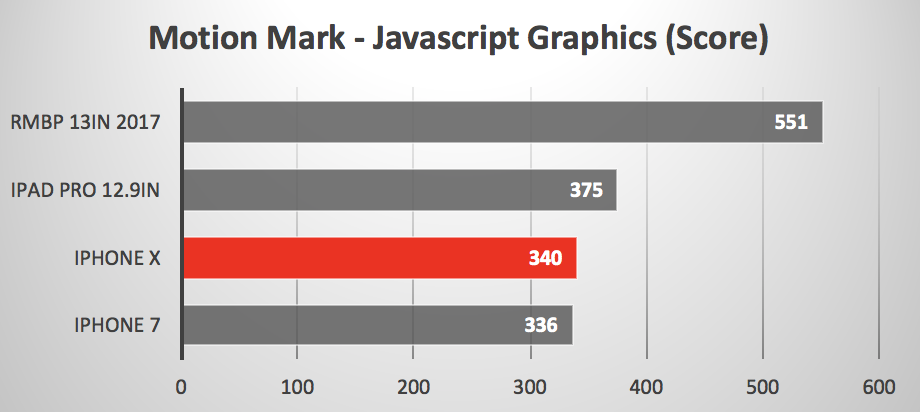 WHAT DID WE LEARN?
The Phone X beats the iPad Pro Gen2 in Geekbench's Single and Multi-Core CPU test. And it beats the fastest 2017 13-inch MacBook Pro in the Multi-Core CPU test. As expected, the iPhone X beats the iPhone 7 in both Geekbench CPU tests.
On the other hand, the 2017 13-inch MacBook Pro and Gen2 iPad Pro smoked the iPhone X in the Geekbench Metal GPU Compute test suite while it was competitive with both in the GFXBench Manhattan 3.1.1 Metal animation.
WHERE ARE THE IPHONE 8 AND 8 PLUS RESULTS?
We didn't have the kind of access to either to install Geekbench or GFXBench Metal iOS apps. And we did not want to buy them just to test them. You can search their results for Geekbench 4 CPU and Metal Compute tests on the Geekbench Browser. You will find their results are essentially the same as the iPhone X since all three use the same A11 Bionic processor.
The iPhone 8 and 8 Plus results for GFXBench Manhattan 3.1.1 Offscreen are also searchable online.
Comments? Suggestions? Feel free to email me,
Follow me on Twitter @barefeats
WHERE TO BUY MACS, iPADs, iPhones and other Apple products:
USA readers can help us earn a commission by using this Apple Store USA link or by clicking on any Apple display ad.
Live outside the USA? No problem. We are affiliated with these Apple Stores: