Posted Wednesday, September 11th, 2013 by rob-ART morgan, mad scientist
I like what we saw and heard in the Apple press event on September 10th. Being a speed freak, I am most impressed with the key performance related features of the iPhone 5s.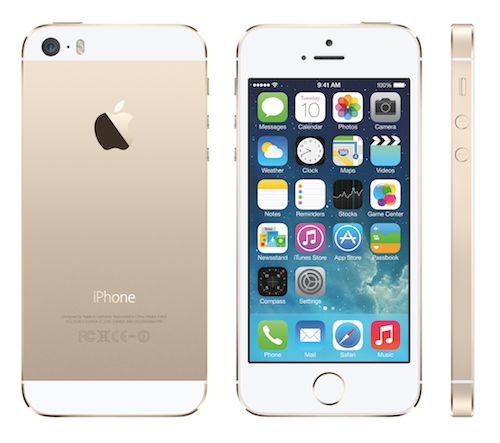 TO SUMMARIZE:
The iPhone 5s's 64 bit A7 processor with OpenGL ES 3.0 support is twice as fast as the iPhone 5 (and iPhone 5c) for both CPU and GPU intensive tasks.
iOS 7 is 64 bit capable and backwards compatible with 32 bit apps.
The M7 motion coprocessor analyzes acceleration, motion, etc., and feeds this data to the A7.
The camera has a 15% larger sensor with 1.5 micron pixels. In low light, this creates less noise, lets in more light, and produces better color.
When you turn on the camera, before you take a photo, it analyzes white balance, sets exposure, creates a dynamic local tone map, and auto focus matrix metering using 15 zones. When you shoot the photo, it does multiple takes and presents you with the sharpest.
Dual LEDs flash 'bulbs' -- one is cool spectrum, one is warm spectrum. They combine to produce 1000 spectrum variations when taking flashed photos. This is a first for any camera.
Auto image stabilization combines pieces of multiple takes to put a low light action shot into focus.
The 1920x1080 video mode includes a 120 fps slow motion option (in 1280x720).
Thumbprint security can be used not only to unlock the phone but to make purchases on the iTunes and App store (in lieu of a password). It is encrypted and stored in the chip. It never gets uploaded to the cloud nor retained by any application.
Even with better performance, the battery life is as good or better than the iPhone 5.
WISH LIST
How about a 128GB version?
WORST FEATURE
Can't pre-order the iPhone 5s. You have to either stand in line on the 20th or order online on the 20th.
BEST REVIEW OF THE iPHONE 5s
The iPhone 5s Review by Anand Lal Shimpi on AnandTech.com.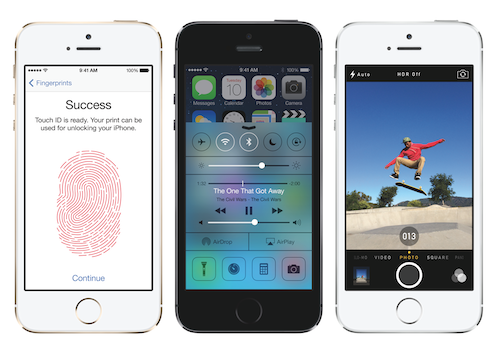 Comments? Suggestions? Email , mad scientist.
Follow me on Twitter @barefeats