Posted December 30th, 2015 by rob-ART morgan, mad scientist
The 'late 2015' 27" iMac 5K can be ordered from the factory with up to 32G of 1867MHz DDR3 RAM. Need still more? Trans International is offering a 64G kit running at the same 1867MHz clock speed.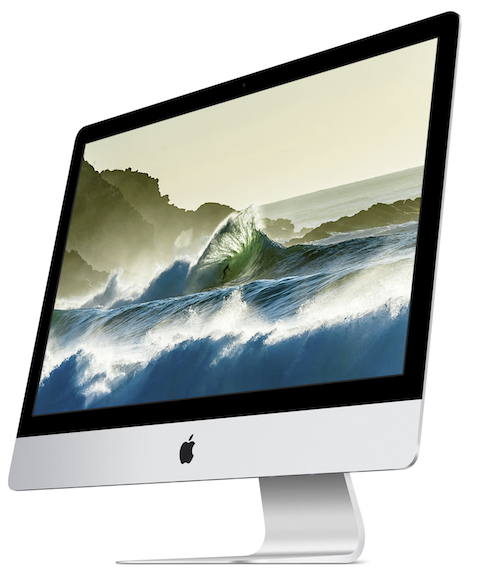 GRAPH LEGEND
16G factory = factory 1867MHz 16G DDR3 SO-DIMMs (8G x 2)
32G transintl = Trans International 1867MHz 32G DDR3 SO-DIMM kit (16G x 2)
64G transintl = Trans International 1867MHz 64G DDR3 SO-DIMM kit (16G x 4)
(RED graph bar means FASTEST)
We use the MemoryTester stress test from diglloydTools. It allocates all available memory and runs a memory copy tests using all CPU cores at 100%. We published the best result in Megabytes per Second after 5 minutes of stress.

Geekbench is a cross platform processor benchmark. It includes a memory speed component. The higher the Score, the faster the memory completes the stream copy, scale, add, and triad tests.

After Effects CC 2014 still has the multiprocessing feature which allows you to specify how much memory is dedicated to each core. We specified 3GB per core. Because of that, the amount of memory limits the number of real or virtual cores that are actively rendering.

The diglloydHuge action file generates a 56GB scratch file using a 40,000-pixel-wide image. It is an extreme test of memory usage by Photoshop.

(RED graph bar means FASTEST)
INSIGHTS
1. Third party memory is just as fast or faster than factory memory.
2. Memory hungry pro apps will run faster with more memory -- but not always dramatically faster. However, if you have to use virtual memory (as in overflowing to a scratch disk), there is a very big performance hit. And the fastest flash drive is not nearly as fast as RAM. "You can never be too rich, too thin, or have too much RAM."
Comments? Suggestions? Feel free to email me,
Follow me on Twitter @barefeats

WHERE TO BUY MEMORY FOR iMACS AND OTHER MACS