WHAT DID WE LEARN?
The latest bus-powered Thunderbolt 3 storage options that use PCie based flash record impressive performance numbers.
UPDATE: As of September 2018, the TekQ Rapide's Phison E7 flash blade has been replaced with the Phison E12. According to this 8 minute YouTube video, the E12 does not exhibit the thermal down-throttling of write speed. In addition, the large sequential WRITE speed has been increased from 1300 to 1800MB/s.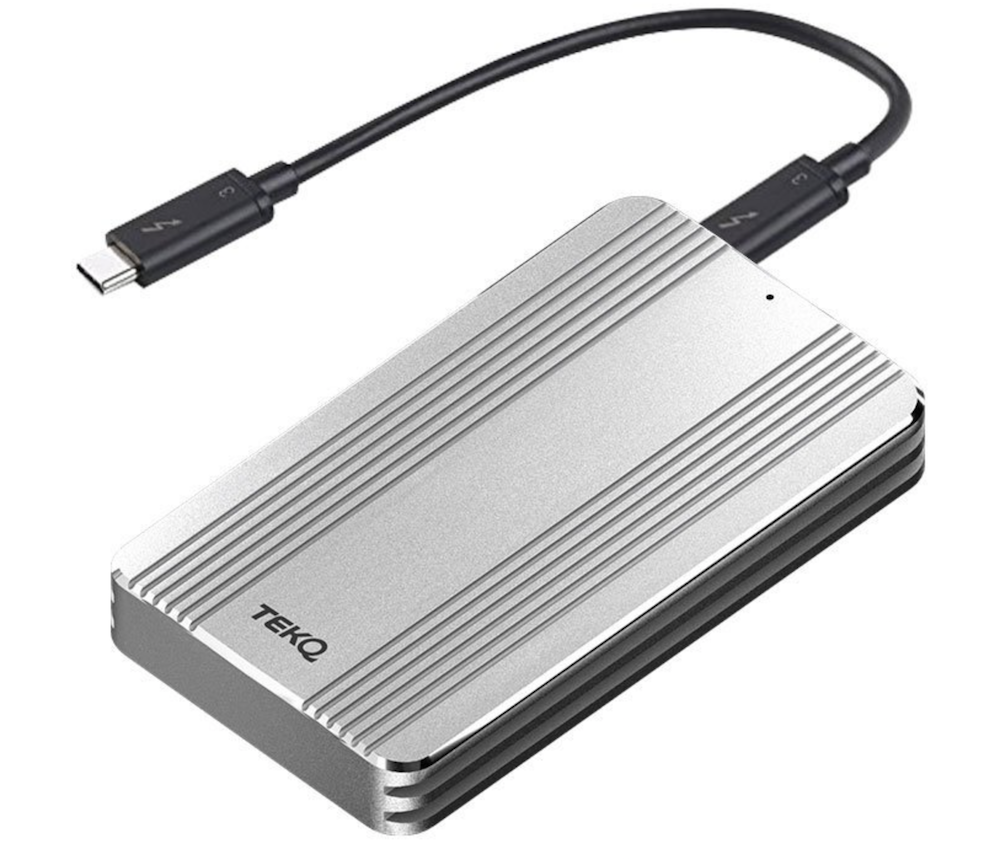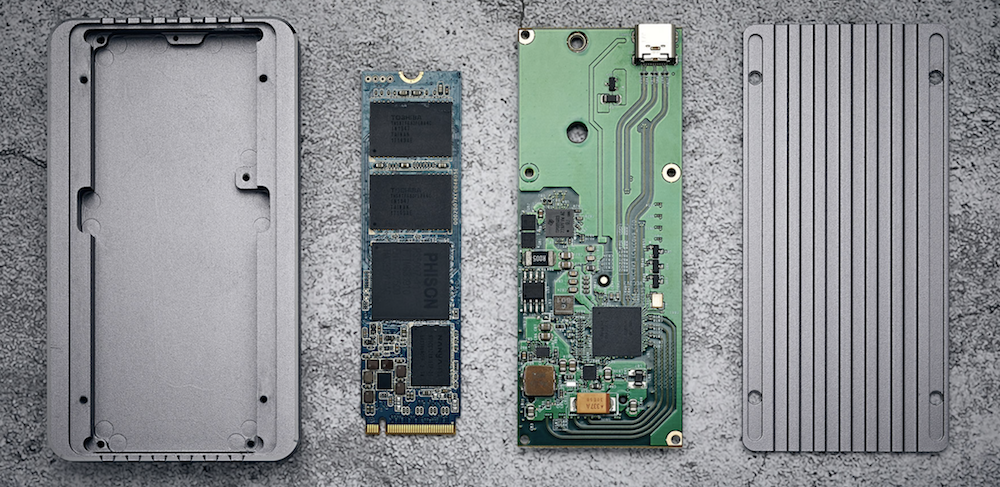 As you can see from the images above, you can easily replace the flash blade with one of your choosing.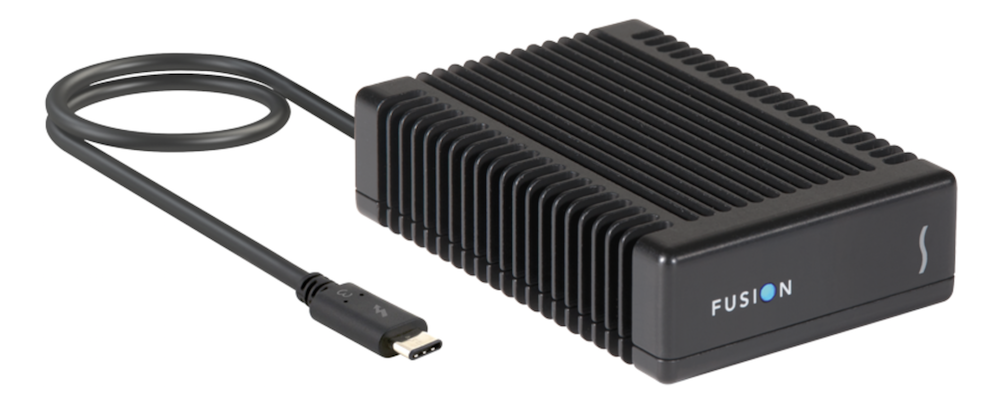 We measured the Fusion at 4.1 x 2.8 x 1.25 inches while the Rapide measured 3.75 x 2.13 x .5 inches. Weight without cable? Fusion weighs 10.8 ounces versus the Rapide's 4.5 ounces (311 versus 131 grams).
ADDENDUM: A third bus-powered Thunderbolt 3 flash storage device to consider is the OWC Envoy Pro EX (VE) which is available in 1TB and 2TB capaciity with read speeds up to 2600MB/s. Dimensions are 5.6 x 2.6 x .8 inches. Weight is 8.5 ounces (241 grams). We hope to review this product soon.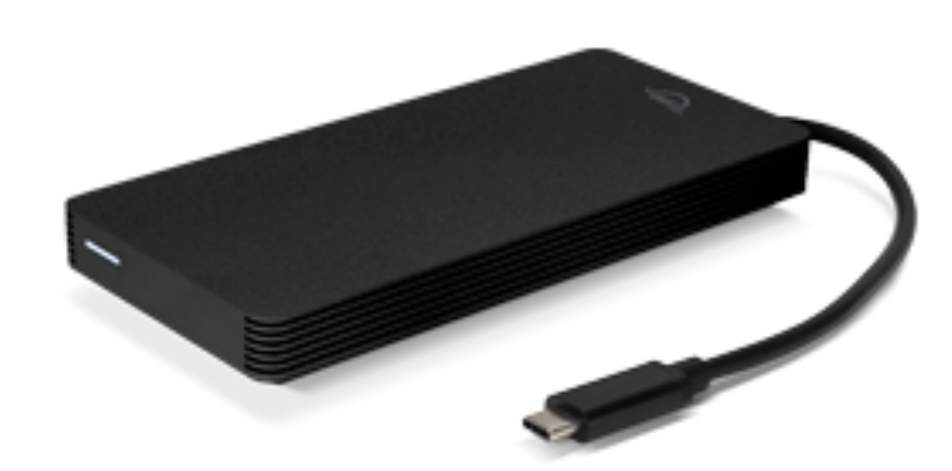 ONE MORE THING: Consider the possibility of a pair of bus-powered PCIe-based flash drives striped across two Thunderbolt 3 controllers. On an iMac Pro, that setup produced 4791 MB/s sequential READ with dual Fusion TB3 Bus-Powered PCIe-based Flash drives!