WHAT DID WE LEARN?
The best thing we learned was that the 2017 iMac Pro has dual Thunderbolt controllers for the four Thunderbolt Ports. That's great news! Why? When we striped two high-speed Thunderbolt 3 storage devices and plugged them into separate TB3 ports on separate TB3 controllers, we were able to break through the 2500MB/s single controller barrier to reach as high as 4835 MB/s!

(AKiTiO Node Lite with Amfeltec PCIe Quad Slot M.2 Carrier board with dual Samsung 960 Pro NVMe blades.)
The Fusion Thunderbolt 3 PCIe Flash Drive was included to show the fastest bus-powered TB3 solution. Notice we added the results for two striped bus-powered Fusions which recored READ/WRITE speeds equal to the dual Node configuration.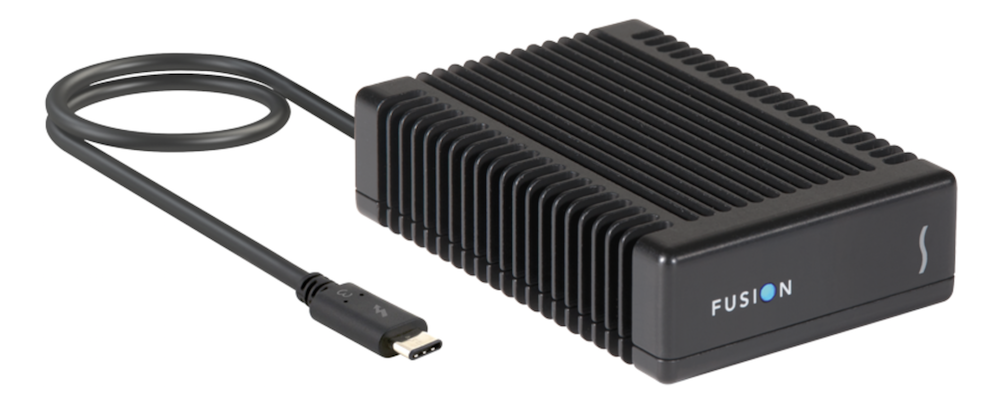 Though the striped Nodes and Fusions recorded the fastest READ speeds, the striped pair of OWC ThunderBlades recorded the fastest WRITE speeds (3788MB/s).
The conclusion from all this mad science is that you can have external Thunderbolt storage connected to your iMac Pro that equals or rivals the fast PCIe base flash internal storage. No matter what storage capacity in your iMac Pro, it's nice to know there are speedy external options available. They even come in BLACK so they will not assault the Fung Shui of your Space Gray and Black Mac.