Originally posted 05/16/03 by rob-ART morgan, mad scientist
I happen to have in my possession four FireWire 800 drives and three FireWire 800 PCI cards, all from the same original manufacturer. Being an inquisitive guy, I wondered, "How fast would a four FW800 drives go if each had its own channel or pipeline? And how does FireWire 800 RAID 0 compare to Ultra ATA and Ultra SCSI?"
I've split this article into two pages so it will load faster. PAGE ONE has real world tests. PAGE TWO has benchmark results and analysis.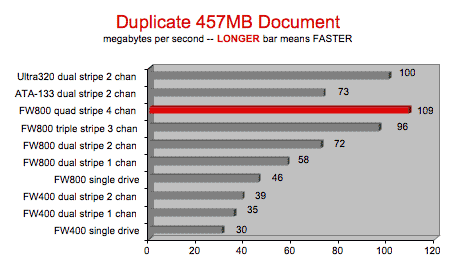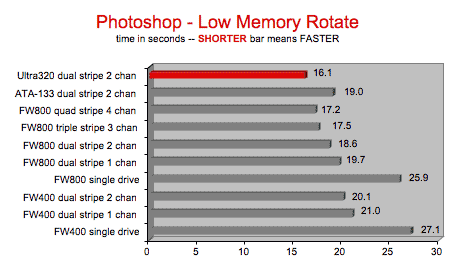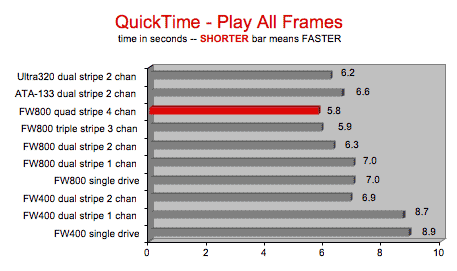 FOR BENCHMARKS AND ANALYSIS, GO TO PAGE TWO.