By Bet-TAY, Special Features Editor
Posted Wednesday, January 9th, 2013.
In the pursuit of perfection, Think Tank Photo released the Airport Navigator Top and Front Accessible Rolling Pilot's Case. This new case allows access to all my photography gear from a top zipper or the front zipper opening. A strong shoulder strap allows me to carry the case or attach the case to another roller bag for one hand rolling.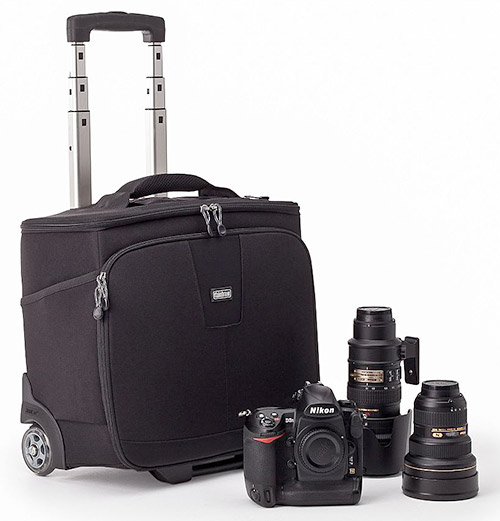 The Airport Navigator will hold two pro-sized camera bodies, plus three to six extra lenses, most 15 inch laptops (Retina MacBook Pro), touch pads (iPad), and assorted documents.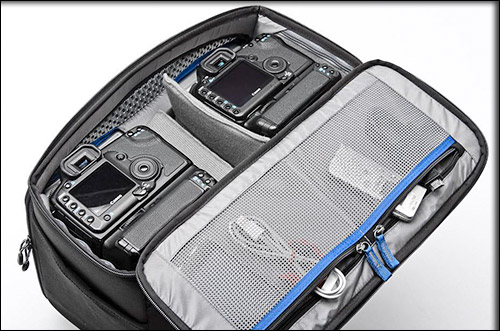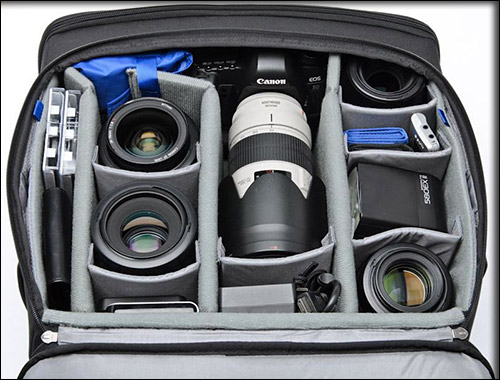 The two external side pockets are large enough to accommodate pro-size flashes or liter-sized water bottles.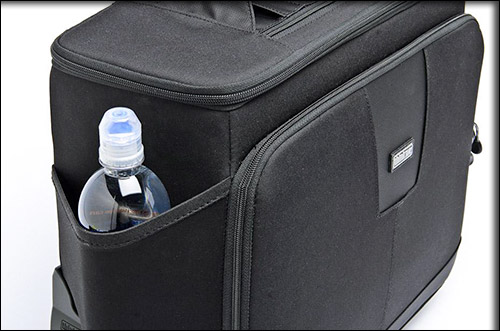 The new roller's lightweight design emphasizes fit and comfort, premium quality, and flexibility and function.
The custom handle extends to total of 41-inches for ease in pulling or rolling. The modern designed pilot's case size utilizes the highest quality YKK RC Fuse zippers, has custom designed and replaceable in-line skate wheels, and antique nickel plated metal hardware.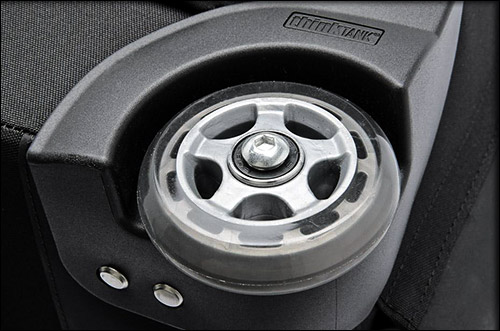 Besides my camera gear, the Airport Navigator also holds my favorite Laptop Computer, Retina Macbook Pro 15.4 inch (14.1 inches wide by 9.7 inches deep by .7 inches thick and weighs 4.5 pounds) and my favorite Touch Pad, the iPad 4 with Retina display.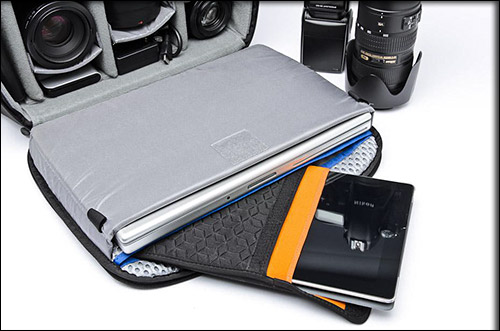 Airport Navigator Features
Stellar features pushes the Airport Navigator to the head of my list of camera bag "must-haves."
• 15" Laptop compartment
• Touch Pad/document pocket
• Top and front access panels to photo gear
• Lockable zippers on both main zippered compartments
• Retractable handle slides through top lid handle to hold lid open for quick access to gear while shooting
• Removable shoulder strap includes piggy-back function for attaching Airport Navigator to other TTP rollers
• Two external side pockets to accommodate flashes or water bottles
• Releasable front panel straps hold the laptop compartment open for quick access to electronics when attached or full access to photo gear when released. Straps also tuck-away when not in use.
• Custom designed and replaceable handle and wheels
• Seam-sealed rain cover included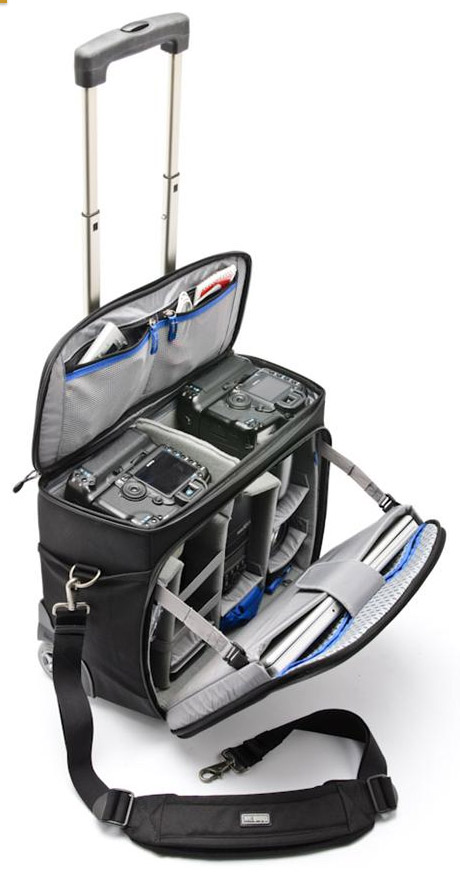 Airport Navigator Gear Profile
The Airport Navigator holds two pro-size bodies fitting side by side with lenses attached up to a 70-200 2.8  (hood reversed), plus 3-6 lenses and assorted accessories. Dedicated pockets for both a touch pad and a laptop.
Watch a YouTube video that describes the Airport Navigator.

Airport Navigator Specifications
External Dimensions: 16" W x 15.5" H x 10" D (40.6 × 39.4 × 25.4cm)
Internal Dimensions: 15" W x 13" H x 6.8" D (38.1 × 33 × 17.3cm)
Laptop: 14.8" W x 11" H x 1.5" D (37.6 × 28 × 3.8cm)
Weight: 8.1-9.2 pounds (3.7-4.2 kg)
Airport Navigator Materials
The Airport Navigator's all-fabric exterior is treated with a DWR coating while fabric underside is coated with PU for superior water resistance. It utilizes YKK® RC Fuse (abrasion resistant) zippers, 420D velocity nylon, 420D high-density nylon, 600D brushed polyester, custom designed replaceable in-line skate wheels, Ultra Stretch pockets, antique nickel plated metal hardware, aluminum reinforcement, rubberized laminate, 3D air mesh, and 3-ply bonded nylon thread.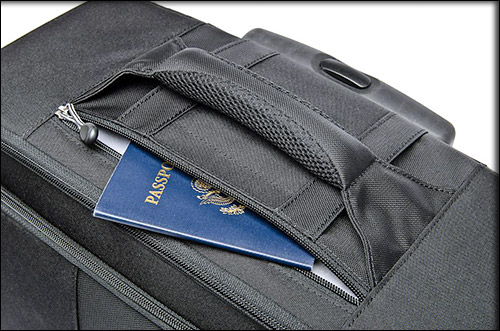 Recommendation
I highly recommend the purchase of the Airport Navigator by Think Tank Photo.