I was thinking one day when I was testing various drives on our Mac Pro, "I wish I had more hard drive mounting 'sleds.' It's a pain to have to disassemble the sleds and reassemble them everytime I want to change internal hard drives. Too bad I don't have spare sleds so I can pre-mount the drives and switch them more quickly."

It appears Trans International was reading my mind. They have created the Pro Sled.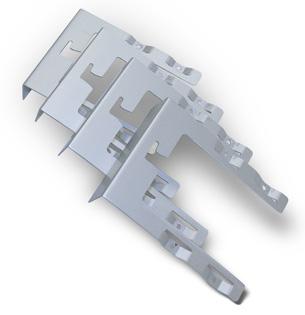 Here in the Bare Feats lab, spare sleds are very helpful. They are also useful to anyone who has various projects and wants to dedicate one or more drives to each project. Then when switching projects, those extra drives can be already mounted on a sled.

Another reason or having spare sleds is for cloning your boot drive or backing up data laden drives so they can be stored in a safe place -- like an off-site vault -- for protection from catastophe or theft.
Keep in mind that a drive mounted on a sled is not hot-swappable. You must power down the Mac Pro before you switch sleds. But spare sleds make the switchover much faster.

CONCLUSION
The Mac Pro is Apple's best designed, most expandable desktop ever. The direct-connect factory drive sleds are one of its best features. The TransIntl Pro Sleds make expanding Mac Pro storage even better.
WHERE TO BUY
You can purchase the Pro Sleds directly from TransIntl.com. They come as a single, two pack, or four pack. Mounting screws are included.