Originally posted 06/06/03 by rob-ART morgan, mad scientist
I referenced the Ultra320 Cheetah SCSI drive in two recent FireWire 8OO articles so you could see how a state of the art SCSI drive compares in speed. In this article, I had the opportunity to test three of the fastest drives in the world running at 15,000 rpm with 4 ms or less average access times.
Storage Review tested the same three drives but used a Windows PC and Windows benchmarking software. We tested them on a Power Macintosh sporting the ATTO UL4D controller. We used both real world and benchmarking software.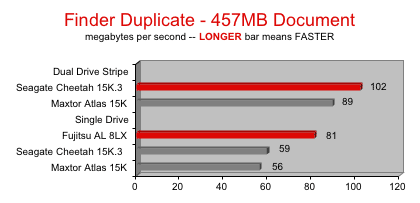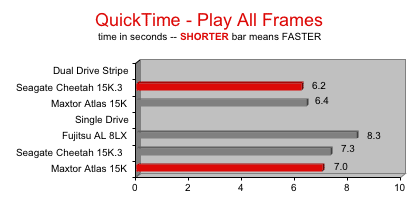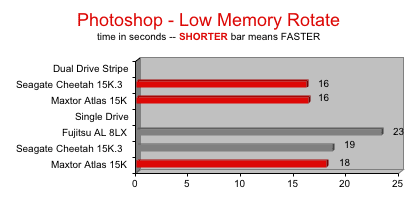 As you can see, we tested both single drives and dual drive striped arrays except in the case of the Fujitsu. (We're expecting a second test unit in about a week.)

** NOW FOR BENCHMARKS AND ANALYSIS, GO TO PAGE TWO.