WHAT DID WE LEARN?
The latest bus-powered Thunderbolt 3 storage options that use PCie based flash record impressive performance numbers.
The sequential write graph above was a quick snapshot. When we followed up with a 10 minute large sequential read/write test, the Rapide's write speed dropped drastically at the 6 min mark as you can see from this graph:
The Phison PCIe flash blade appears to be the culprit in the Rapide's thermal throttling because when we replaced it with a Samsung SM951 AHCI PCIe flash blade, there was no drop on write speed during the 10 minute test.
The TekQ TB3 Rapide does give the Sonnet Fusion competition in terms of size and weight. Plus, you can easily replace the flash blade with one of your choosing.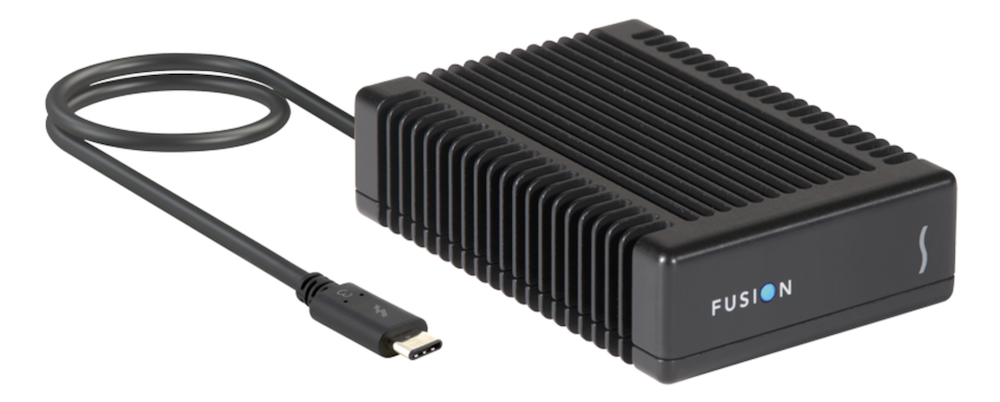 We measured the Fusion at 4.1 x 2.8 x 1.25 inches while the Rapide measured 3.75 x 2.13 x .5 inches. Weight without cable? Fusion weighs 10.8 versus the Rapide's 4.5 ounces (311 versus 131 grams).
ADDENDUM: A third bus-powered Thunderbolt 3 flash storage device to consider is the OWC Envoy Pro EX (VE) which is available in 1TB and 2TB capaciity with read speeds up to 2600MB/s. Dimensions are 5.6 x 2.6 x .8 inches. Weight is 10.6 ounces (300 grams). We hope to review this product soon.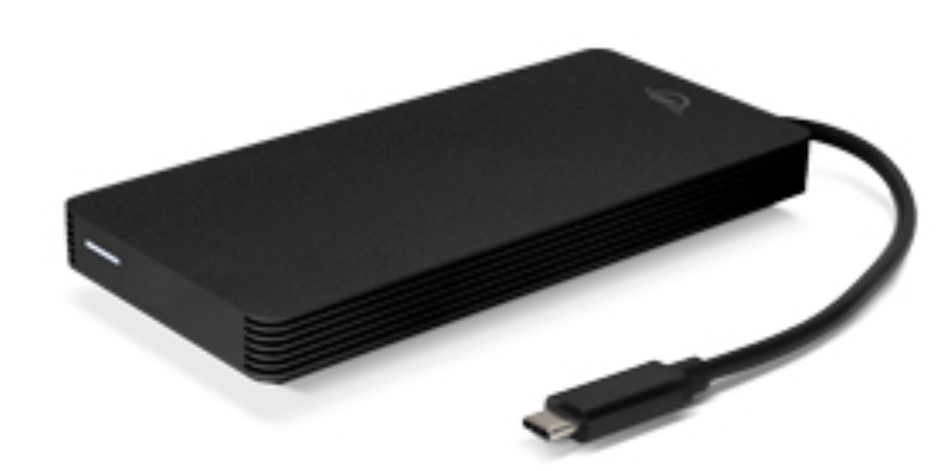 ONE MORE THING: Consider the possibility of a pair of bus-powered PCIe-based flash drives striped across two Thunderbolt 3 controllers. On an iMac Pro, that setup produced 4791 MB/s sequential READ with dual Fusion TB3 Bus-Powered PCIe-based Flash drives!