By Bet-TAY, Special Features Editor
Posted February 25th, 2009
Product UPDATES in September 2009
Compose Yourself
The launching point for an entirely new photographic experience is found in the new Lensbaby Composer. This lens is like the BMW MINI Cooper S... small, lightweight, and powerful. Right out of the box any photographer will have FUN using this innovative new design tool.
In the old days, Holga filters were used to create special effects during a shoot. Some photographers even smeared Vaseline on the lens to produce a unique look. When the digital revolution came, those filters went away and we used Photoshop to attempt to create those effects. LensBaby Inc. has provided a means to return to the days of composing on the fly. Their latest lens is the Composer.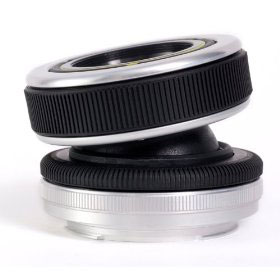 Lensbaby Mini History
The original Lensbaby was introduced to the marketplace in 2004 with a 50mm f/2.8 single-element bendable lens using a bellows-like plastic barrel. This lens is now called the MUSE to which they have added magnetic aperture rings and a doublet lens. The second version, now named "Control Freak," looks like the Lunar Lander when attached to my Nikon camera body as you can see from our review of it. The third version, the Composer, is the newest addition to the Lensbaby development.
Composer Simplicity
After working with each Lensbaby update, I can say that the ease and simplicity of the Composer will make even a novice excited when seeing the results. It will take some time to acclimate yourself to the system of assorted optics and aperture rings, but once you get the rhythm of the set-up process, you will find the Composer an artistic delight to use.
Ball and Socket Design
The Composer uses an elegant ball and socket system that allows the user to bend the angle of focus to form a clear sweet spot. This fluid design, I feel, is very innovative, simple and mindless to operate. The results of my first test drive are amazing. The optics are easily swapped by a simple twist of the optic jar cap and each one has a cleaning cloth to insure dust free surfaces always exist. Remember to press down as you twist to insert or release the optics.
Beginner Insights
Bright colorful backgrounds create interesting backgrounds.
The creative aperture disks can give a whole new look to the blurred areas... my favorite is the star.
Apertures of f/4 or f/5.6 keep the viewfinder brighter for ease in focusing.
Use the Composer on one camera and your regular lens on the other, this way you can get two different photographic versions.
Here are five samples of what can be done with the LensBaby Composer and a Nikon D200 Digital SLR: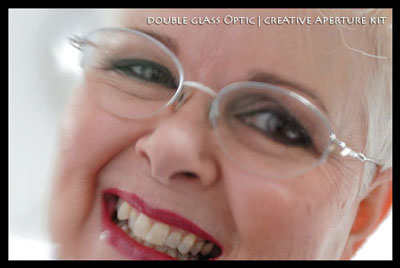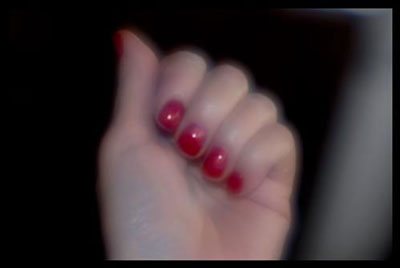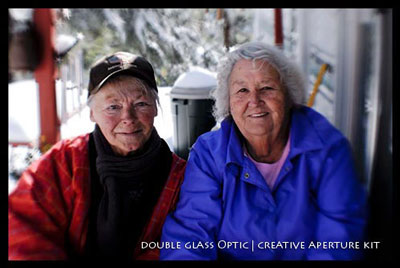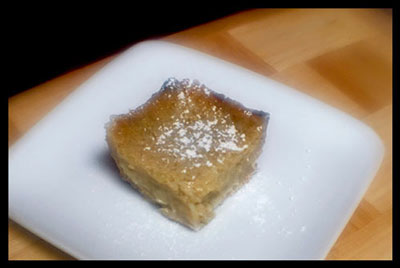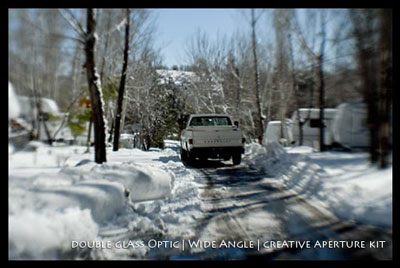 RECOMMENDATION
If you want to add some FUN to your photographic creativity, BUY the Lensbaby Composer and the Accessory Kit.
WHERE TO BUY LENSBABY COMPOSER
Amazon has the Nikon model and the Canon model for $269.95.
Ditto for B&H Photo (search for "LensBaby Composer").
Lensbaby Composer Specs
The Lensbaby Composer ships with the Double Glass optic installed (a Multi-coated Optical Glass Doublet)
Features the Lensbaby Optic Swap system
Focal Length: 50mm
Focus Type: Manual
Features a unique barrel focusing ring that automatically dampens (requiring greater rotation to move the optic in and out) as you approach infinity, making it easier to focus on subjects from 10 feet to infinity.
Aperture Type: Interchangeable levitating aperture disks
Apertures: f/2, f/2.8, f/4, f/5.6, f/8, f/11, f/16, f/22
Minimum Focus: about 18" (46cm) / Maximum Focus: Infinity
Size/Weight: 2.5" (6.35cm) high x 2.5" (6.35cm) wide / 5.5 oz (155.9g)
Lensbaby Composer Accessory Kit
The Lensbaby Accessory Kit is a "must-have" addition to the Composer for even greater creativity. The kit includes the Lensbaby 0.6X Wide Angle / 1.6X Telephoto Kit, the Lensbaby Macro Kit, and the Lensbaby Creative Aperture Kit. The Lensbaby Accessory Kit, allows me to shoot the Composer at 30mm, 50mm, and 80mm, focus from 2 inches to infinity, and custom cut my own aperture shapes.
Lensbaby Creative Aperture Kit
1 f/4 star, 1 f/4 heart, and 5 blank aperture disks
blank disks can be custom cut into any aperture shape you need for a photographic shoot, ie: dog bone, arrow, etc.
Lensbaby Wide Angle / Telephoto Kit
0.6X wide angle converts the Lensbaby from a 50mm focal length to a 30mm focal length, while keeping the size of the Sweet Spot constant relative to the size of the photo
.6X telephoto converts the Lensbaby from a 50mm focal length to an 80mm focal length, slightly increasing the size of the Sweet Spot of focus
Both are 37mm threaded and screw into the front of the Lensbaby for ease of use
0.6X wide angle weighs 2.1 oz (59.5g) and measures 1.25" X 1.8" (3.18cm X 4.57cm)
1.6x telephoto weighs 1.9 oz (53.86g) and measures 1.2" X 1.8" (3.05cm X 4.57 cm)
Compatible with all Lensbaby lenses
Lensbaby Macro Kit
The Lensbaby Macro Kit includes one +4 and one +10 lens
The +4 and the +10 lenses can be screwed onto the 37mm threads on the front of your Lensbaby, either individually or together
+4 lens allows you to focus your Lensbaby from 6" to 13" away
+10 lens allows you to focus your Lensbaby from 3" to 6" away
Stack the +4 lens on top of the +10 lens to focus from 2" to 3" away
+10 lens weighs .5oz (14.17g) and measures 1.5" X 0.45 (3.81cm X 1.14cm)
+4 lens weighs .5oz (14.17g) and measures 1.5" X 0.25" (3.81cm X .6cm)
Compatible with all Lensbaby lenses except the 3G PL Mount
PRODUCT UPDATES (September 2009)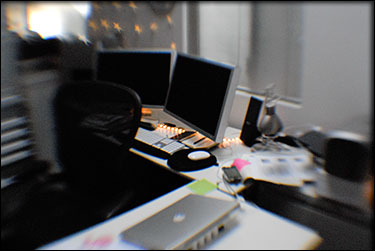 Photo taken with Lensbaby Composer, Double Optic Glass,
Lensbaby Super Wide Angle Conversion Lens and the Star Aperture Disk
Lensbaby Super Wide Angle Conversion Lens
Widen your horizons with the 0.42x Super Wide Angle Conversion lens, which converts your Lensbaby lens focal length from 50mm to 21mm. Specifically designed for compatibility with the Lensbaby Optic Swap System, this 0.42x is lighter and sharper than any comparable product on the market. The 0.42x also has a macro capability, allowing you to focus as close as 2.75" (7 cm) away from the front of your lens.
(See the Gallery of Wide Angle Photos.)
Installation
Simply screw the 0.42x Super Wide onto the 37mm threads on the front of the Lensbaby Composer and you are ready to shot WIDE SHOTS... 50mm to 21mm.
Specs for the Lensbaby Super Wide Angle Conversion Lens
Macro capability allows focus as close as 2.75" (7cm) from the front of the lens
Lighter, more compact, and featuring a wider angle of view than standard 0.42x wide angle accessory lenses
Measures 2" W x 1.75" H (5.1cm x 4.4cm)
Weighs 2.4oz (68g) (50% less than typical 0.42x super wide angle conversion lenses)
Eliminates diffusion that occurs when standard super wide angle conversion lenses are used with Lensbaby optics
Significantly reduces vignetting. Unlike standard super wide angle lenses, the Lensbaby 0.42x Super Wide Lens minimizes vignetting on crop sensor cameras.
On full frame cameras, will vignette only when tilted, not when pointed straight ahead (most standard 0.42x super wide angle accessory lenses vignette on full frame cameras with the Lensbaby pointed straight ahead).
In contrast with the Lensbaby 0.6x wide angle lens, the Sweet Spot of focus shrinks in size with enhanced blurring and prismatic color shifts on the edges of the photo
Compatible exclusively with all Lensbaby lenses using the Double Glass, Single Glass, Plastic, and Pinhole/Zone Plate optics as well as Lensbaby 3G and Lensbaby 2.0. The Original Lensbaby requires a special adapter available from Lensbaby.
Attaches via 37mm screw thread onto the front of any Lensbaby.
Cost: $79.95
Recommendation
I L-O-V-E the Lensbaby Super Wide Angle Lens. It's given me another view through my Lensbaby Composer that provides great photos with little effort!
Link to Photo Gallery of Wide Angle Lensbaby Shots